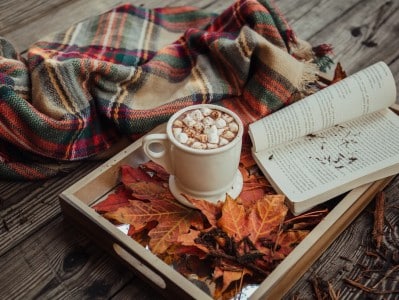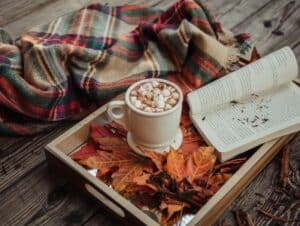 Join us at The Inn at Little Pond Farm where peak leaf season is approaching! Check here for peak leaf color forecast by elevation.
Rough Ridge Trail is about a 1.5 mile roundtrip hike (30-45 minutes). At the summit, the highest rock has cables to help you reach the top. Total elevation climb from the parking area is 480 ft. Distance: 36 Minute Drive
Grandfather Mountain – Mile High Swinging Bridge
To reach the Mile High Swinging Bridge, drive the two-mile, winding scenic road up the mountain to the summit parking area by the Top Shop. Distance: 30 Minute Drive
Crab Orchard Falls – Valle Crucis
A 1.5-mile roundtrip hike takes you to the beautiful Crab Orchard Falls waterfall in Valle Crucis. The trail is well-maintained, so it's great for most fitness levels and kids. It's on private property at the Valle Crucis Conference Center, but they welcome guests and have a parking area at the trailhead. Distance: 7 Minute Driv
Lined with mountain laurel, the lake offers a 0.9 mile loop, perfect for an evening stroll or jog — or a great place to fish. Distance: 32 minutes
No matter when you come to the high country this fall, there are abundant activities. We will outline a few of our favorite in this post.
It's the best time to enjoy the Blue Ridge Parkway! Learn more about it here! There are options to drive, hike and explore.
Or are you looking more for Shopping and Relaxation? Check out a few of our Favorite Spots!
Banner Elk Consignment Cottage
Curates high quality items and stages them as they would appear in living rooms, dining rooms, patios. Distance: 19 minutes
Old Orchard Creek General Store
Located in downtown Lansing, the General Store is a place for their neighbors and guests to gather. Their café features Hatchet Coffee, Art of Tea, and Stick Boy Bakery, while their store highlights local artisans' goods in a historic space. Distance: 54 minutes
About: Retailer selling a broad selection of goods, including food, apparel & outdoor gear, since 1883. Distance: 3 minutes
The town square of the High Country since 1974. Vendors in the region provide locally made and produced food, art, music and crafts in a mountain setting in the heart of Boone, NC from 8 AM to 9 PM on Saturdays May to November. Distance: 18 minutes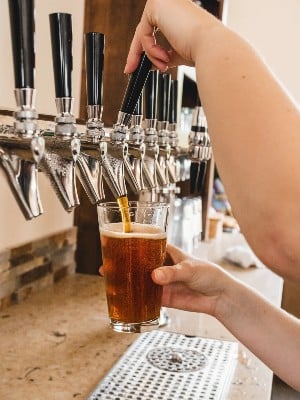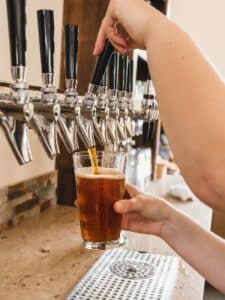 We can't Forget the Nearby Vineyards and Breweries!
Upon opening the taproom in 2013, AMB became known as the first brewery in Boone, and quickly became known for brewing award-winning, high-quality beers and ciders. Distance: 17 minutes
Booneshine Brewing offers a full-service tasting room/restaurant as well as an outdoor beer garden and food truck. They also often have live music and some of the best beers in town! Distance: 21 minutes
The high country's first wine-producing vineyard! This family-run winery is on scenic grounds and offers a tasting room & frequent events. Distance: 15 minutes
We can't wait to see you soon! Come check out some of these Fun Fall Activities and Enjoy a Relaxing Getaway at the Inn at Little Pond Farm!