If you are wondering what it is like to experience a culinary class at The Inn at Little Pond Farm, let us give you an inside peek to our chef's kitchen and a recent night hosting a group of women from Charlotte, NC.
Open to the public and guests alike, the kitchen at little pond farm is a one-of-a-kind culinary experience from start to finish. With seating for 10 around the chef's table, It is perfect for a romantic dinner with your partner or a fun night out with a group of friends. The four-course menus are created by chef Hunter Hallmark. Hunter's love for cuisine is fueled from his Southern upbringing, as well as his studies of European and Japanese cuisines. His own personal cooking style is a combination of each.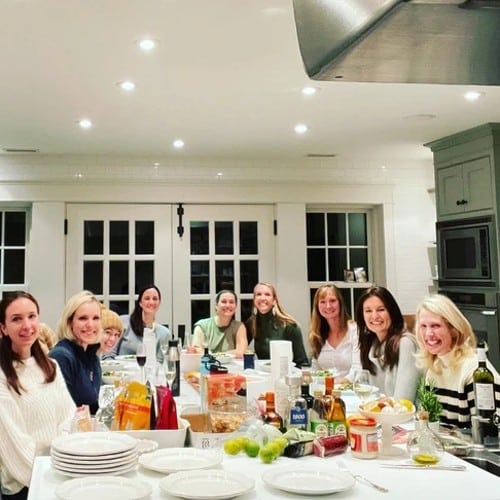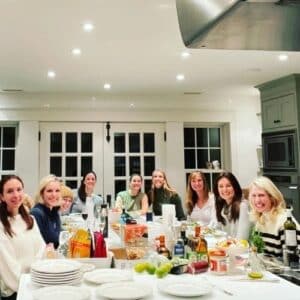 On this evening in January, we started with Cacio de Pepe' Risotto with Pecorino Romano. After that, the women enjoyed a BLT Salad with buttermilk horseradish vinaigrette, a sea bass entrée accompanied with salsa verde on a bed of escarole with roasted potatoes, and they finished the evening with an incredible lemon tres leches cake topped with crème anglaise and raspberry sorbet.
Our guests alternated between socializing around the large kitchen table and going up to the stove to see how Hunter cooked his risotto to perfection. There are options to try your hand helping Hunter or to sit back and relax with a nice big glass of Italian wine.
Culinary classes include a four-course dinner and wine for a fixed price of $130. Make reservations well in advance, as we have a tendency to fill early. You can call the inn or email for reservations. We are looking forward to seeing you soon, 828-297-1011 or culinarydinner@innatlittlepondfarm.com